Bleisure: a journey full of benefits
Travel your way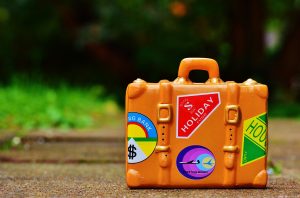 Who among us does not like travel? No matter – domestic or foreign – we have our dream destinations, and each of them is to give us pleasure and satisfaction. Rest is usually planned for the summer, when the weather is favorable, and the children have a break from school at school. Sunbathing by the sea, trips to the mountains, sailing or a trip to a tropical island? The choice depends only on us – on our interests, fantasies and budget. We usually plan the longest holidays of the year in advance, consulting the term with the supervisor and the direction and form of stay – with family or friends. But is vacation the only time we can spend to relax and discover new places? Modern reality gives us many more possibilities!
Achieve, do not own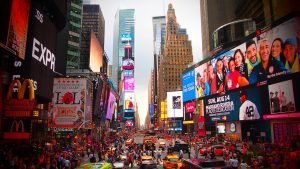 Over the past decade, traveling has become very fashionable, especially among young people. The so-called Millennials, i.e. those born in the years 1980 – 2000, travel much more often than their parents or grandparents. Studies predict that in a few years they will constitute at least half of all tourists in the world! Twenty- and thirty-year-olds spend more and more money on tourism and declare that traveling and sightseeing are some of the most important goals for them in the future. This trend is reinforced due to the great ease in organizing the trip and the availability of various forms of recreation around the world. This is due to decreasing travel costs, while increasing earnings and the development of technology and communication. We can now choose and book a hotel at the other end of the world via the Polish-language application on our smartphone, at any time.
Focusing on "here and now" and enjoying life, young people value memories and emotions the most. Investments, such as an apartment or a car, have less value for them than photo albums, pins stuck on the world map and acquaintances in the farthest corners of the globe. They prefer to experience than to own.
Are you traveling privately or on business?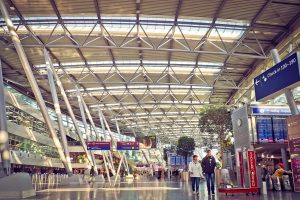 A lifestyle centered around travel seemingly conflicts with professional development ambitions. Millennials are conscientious and well-qualified employees, but they definitely differ in their approach to life and work from their older colleagues, and their expectations are not easy to meet. It is thanks to them that the phenomenon of work life integration is becoming more and more popular, which is slowly supplanting the work life balance that has been common until now. Today we know that the rigid division is unrealistic – the professional sphere of our lives closely coexists with the private, without clear boundaries set by hours on the clock. Nobody is surprised by a visit to the doctor during work, private phone calls in the office or picking up a child from kindergarten half an hour before the official end of the workday. At the same time, receiving the business mail in the evening becomes the norm – on the sofa in the comfort of your home. In most cases, this symbiosis works great. But what about travels so important to many employees? Just twenty-six days of vacation per year is not enough to implement all your travel plans.
Travel and work simultaneously!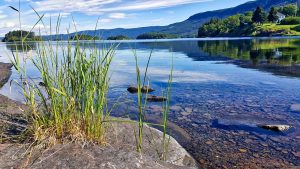 One of the latest trends in tourism is called bleisure. Neologism arose from the combination of two words – business and leisure, meaning combining business and private activities at the same time. The phenomenon is also called workcation or bizcation and includes all those business trips during which the boundary between professional duties and the time we call free one.
How does it work? Being outside the place of residence, after the end of business meetings and other scheduled tasks, we use the time to explore the area and take advantage of the attractions available in it. We can go for a walk or a trip to the museum, use the karting track or other forms of entertainment that are not available in our city. Especially concerts and performances of the local theater are events that are worth getting interested in and planning in advance. Thanks to good fun, we will not only relax after work, but we will create new experiences and interesting memories. The business trip will change – from a boring trip spent in conference rooms and plain hotels into a pleasant outing with lots of interesting attractions.
However, Bleisure doesn't finish at afternoon entertainment! It is more and more often an extension of a business trip by a weekend or a few days' vacation. By combining both travel – business and private – the organization of the latter is much simpler, and certainly significantly cheaper, and thus increases our tourist capacity. It is much easier to visit New York on your own, when you do not have to worry about the cost of air tickets overseas, because they were sponsored by an employer within the business trip. It may turn out to be the only opportunity in our life to see Australia, Brazil or Mexico!
Travel win-win with the employer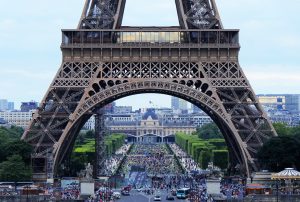 Although modern tools allow us to contact immediately even with people at the other end of the world, face to face relationships gain value and meaning, also in a business context. More and more companies demand availability from their employees and challenge them with frequent travel – sometimes to another city, but also to the other end of the continent or even overseas. And although they are not a break from work in themselves, such trips allow you to break away from everyday office routine. They also give you the opportunity to visit completely new places without having to finance the entire trip from a private account.
Combining business trips with discovering new places on your own can be even easier when our company becomes more closely involved in their organization. There are at least several ways to do this! Many corporations negotiate special conditions of stay for their employees in hotels around the world. Having a branch or a friendly company on another continent, it can prepare suggestions for interesting attractions and suggestions for places worth visiting, e.g. in the form of a special folder provided before departure. A great solution is to support local partners in organizing or conducting a trip for employees, of course after the end of working hours. It is also a great way to integrate people involved in the same project. Over time, the corporate intranet naturally creates groups of travelers who exchange experiences and impressions from their trips on a regular basis.
Such trips abroad also have their business justification – thanks to them we have a chance to get to know the local culture and customs better. This in the future will facilitate contacts with partners, contractors or colleagues from other parts of the world. Sitting all your life behind the same desk, we will not find out, for example, that the Chinese will not agree to any joint business if we do not spend time on their proposed exploring the area and joint meals, during which broaching professional topics is absolutely prohibited. Awareness of differences and knowledge about the visitor is invaluable support in our relations with its inhabitants.
Bleisure a benefit from the employer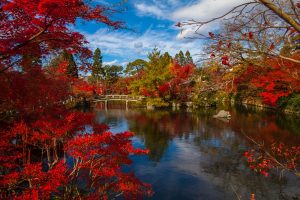 You do not have to work in an international corporation that regularly sends its employees to China and Australia to travel according to bleisure principles. Also, in Poland, in large cities and smaller towns, you can find interesting places and entertainment for everyone. Museums, art galleries, outdoor festivals, top cultural and sporting events – everything that we like and gives pleasure can be a way to relax after a day of work. Still, many people give up such entertainment. The reason may be a lack of knowledge about available options, as well as the effort necessary to organize free time. The employer's involvement is not without significance here, and although it is difficult to expect that he will choose the employees between the exhibition and the show and buy tickets for them, the boss can easily help them. Providing employees with a cafeteria, i.e. an online store with thousands of benefits, will provide them with unlimited access to inspiration and ready ideas for spending time actively after work, regardless of location. A platform with benefits can also be invaluable financial support for lovers of bleisure. When the business trip ends and the holidays start, the financing of our trip also changes. Invoices for business trips may not include tickets to Energylandia or aquapark, nor accommodation from the weekend after the delegation. Thanks to additional financing from the company, the possibilities and motivation of employees to extend the trip are increasing. Under the influence of a successful trip, their commitment and approach to work as well as to the employer, who understands their needs and supports ideas about traveling and spending time actively, is changing
Freedom of unlimited choices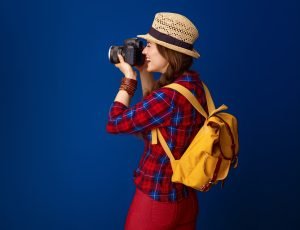 Bleisure, work life integration and independent choice of benefits are just some of the phenomena characteristic of contemporary professional reality. To keep up with the trends and expectations of younger and younger employees, companies should focus on innovation and flexibility. In order to attract and retain valuable talents, employers must equip themselves with tools that will support the adaptation of work conditions and style to the individual needs of all employees, while at the same time will facilitate company management and will not add work to HR teams.